Flash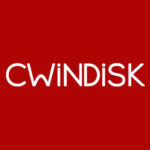 The difference between SLC, MLC and TLCThe TLC chip technology of the X3 (3-bit-per-cell) architecture is an extension of the MLC and TLC technologies. The earliest NAND Flash technology architecture is SLC (Single-Level Cell), and the principle is in one memory storage unit (cell). The data of one bit is stored until the MLC (Multi-Level Cell) technology is connected, and the architecture evolves into one memory storage unit to store two bits.
In 2009, the TLC architecture was officially launched, representing a memory storage unit that can store 3 bits, and the cost is further reduced.
Just like the trend of the previous wave of SLC technology to MLC technology, this time it was also triggered by NAND Flash manufacturer Toshiba. Samsung Electronics also joined the battlefield, making the entire TLC technology mass-produced and applied. On the terminal product.
Read More »